Head of BiH's Islamic Community: Bosnia is threatened by dangerous ideologies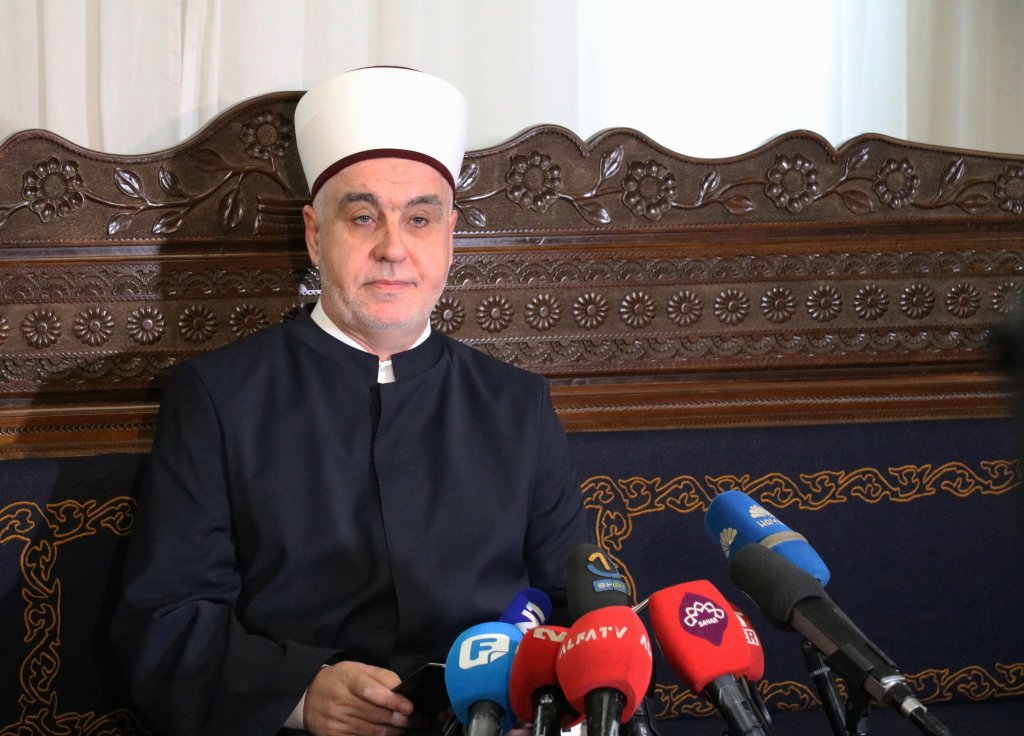 The head of Bosnia's Islamic Community, Husein Kavazovic, said that Bosniaks have reason to worry about the future of BiH and their survival since they are threatened by ideologies that previously systematically worked on their marginalisation and annihilation.
"There is a plan for Bosniaks to disappear as a people, or at least not to be a politically sovereign people, or to be reduced to a religious minority in part of the territory. The authors of this plan do not hide their intentions too much. They are looking for their opportunity, a big new global reshuffle," Kavazovic told the newspaper" Ramazanske novine", whose publisher is a branch of the Islamic Community in Tuzla.
He called these efforts a continuity of the "historical genocidal project of extermination of Muslims, and ultimately of Bosniaks and the state of BiH as a political framework that protects them." Kavazovic argued that this is also where the need to glorify war criminals and their political results and to "humiliate, ridicule and dehumanise Bosniaks" comes from.
He said that the frequent controversial statements of Croatian President, Zoran Milanovic, are an example of this.
According to Kavazovic, it is all part of a "hybrid war that wants to keep the ideology of evil alive until a favourable opportunity arises when the hatred they sow every day becomes the fuel of a new conflict".
He expressed concern over the "nationalist policies" of Bosnia's neighbouring countries and some officials within BiH, as well as "their ties to some regimes that do not inherit what are called European values."
"All this worries us for a reason as a people and as a community of believers," he said.
(ba.n1info.com)