Rais Kavazović sends a letter of support to Croatian citizens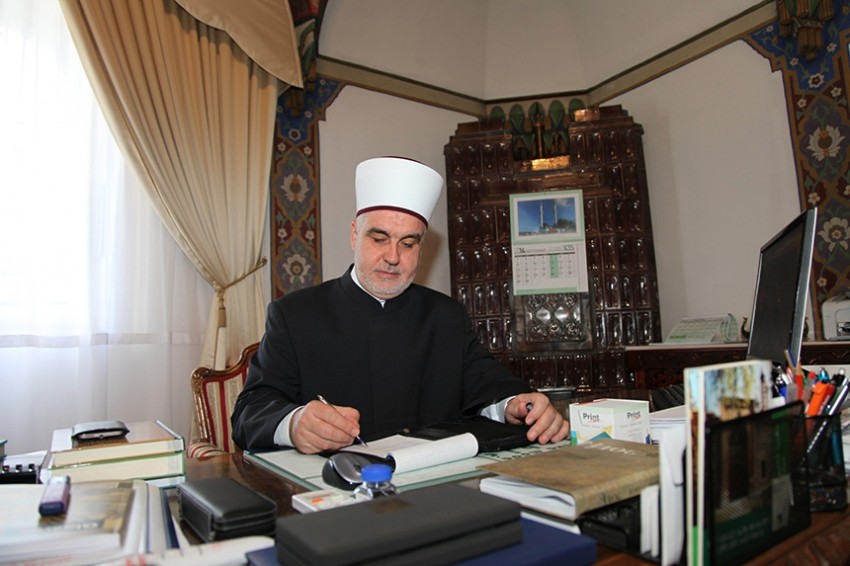 SARAJEVO, December 30 (FENA) – Raisu-l-ulama of the Islamic Community in Bosnia and Herzegovina, Husein effendi Kavazović sent a letter of support to Croatian Ambassador to BiH Ivan Sabolić over yesterday's earthquake that hit Croatia.
"I was saddened to see the consequences of yesterday's devastating earthquake, and we are anxiously following the news of the coming earthquakes, worried about all our neighbors who are forced to stay outside their homes. We cannot help but remember the generosity of our Croatian neighbors who, during the aggression on Bosnia and Herzegovina, reached out and gave us support and showed understanding for what we were going through. Now, when Croatian citizens are going through this difficult ordeal, we feel the need to provide our words of support and consolation for those who have lost their loved ones or are hurting right now," wrote Kavazović in his letter to the ambassador.
He added that the Islamic Community in Bosnia and Herzegovina has already contacted the Meshihat in Zagreb and made itself available.
Kavazović also informed Ambassador Sabolić that the Islamic Community would organize a fundraiser for its neighbors in all the reaches of the Community, from the United States to Australia.
"In this way, in addition to the raised funds, we want to do something we consider even more important – to call on the care, attention and compassion of all Bosniak Muslims from around the world to stand by their neighbors from the Republic of Croatia with the message that we are most important to one another – in times of hardship and in times of serenity," wrote Rais Kavazović.
He asked Ambassador Sabolić to convey to the President, the Prime Minister of the Croatian Government and the citizens of the Republic of Croatia expressions of concern and sympathy for this difficult ordeal, sincere condolences to the families of the victims, and a wish to the injured and their families to recover as soon as possible.