Raisu-l-ulama Kavazović: Montenegro must guarantee safety to Bosniaks and all the other peoples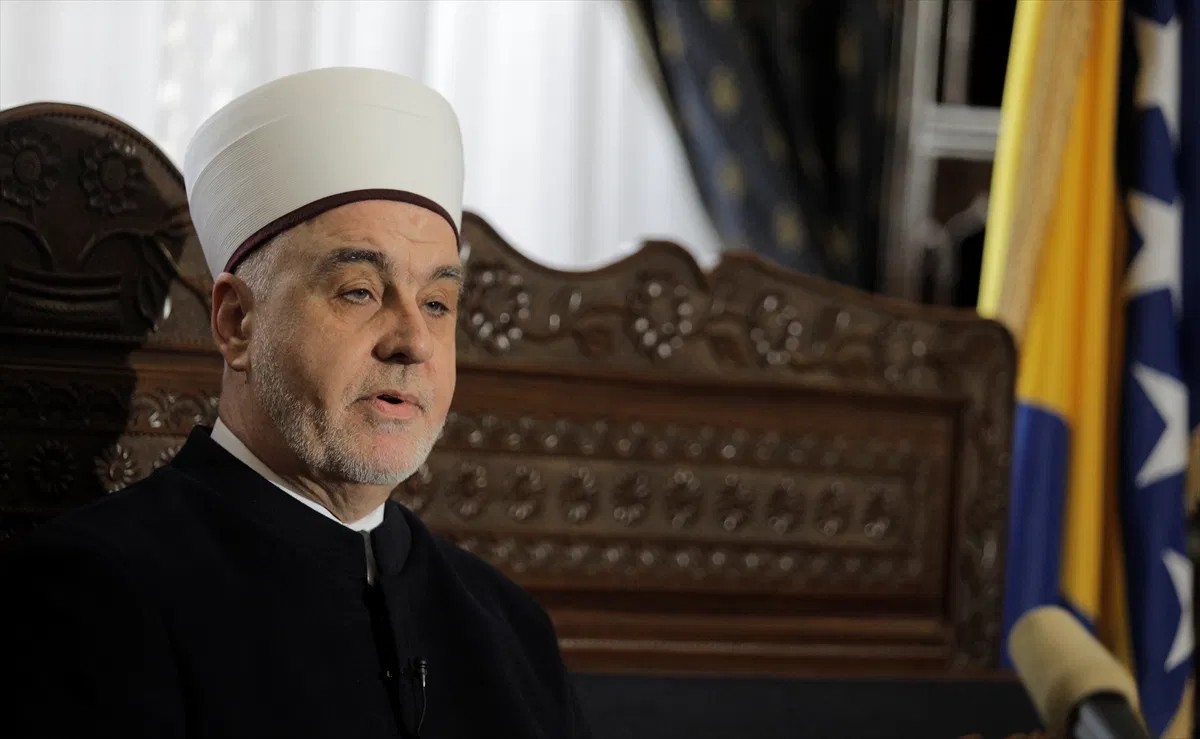 SARAJEVO, September 1 (FENA) – Rais-l-ulama of the Islamic Community in Bosnia and Herzegovina, Husein effendi Kavazović addressed the public on the occasion of the attacks on Bosniaks and Muslims in Montenegro after, especially after the disturbing events in Pljevlja.
Rais Kavazović condemned the recent attack on Bosniaks in Pljevlja, Montenegro, which took place after three opposition coalitions took the majority in the country's Parliament in the Sunday election.
"The news arriving from Montenegro and the anti-Muslim messages of hate which can be heard more and more often in the neighboring country, and especially yesterday's physical attacks on Bosniaks in Pljevlja, have caused unrest among members of the Islamic Community in Bosnia and Herzegovina," Husein Kavazović said on Tuesday.
Kavazović underlined that the situation points towards "a return of the ideologies that had led to war crimes and genocide in the region in the 1990s."
"As the Raisu-ulama I am concerned about the anti-Muslim and anti-Bosniak rhetoric that is for months being tolerated in public and has become the basis for violent attacks by organized groups that no longer hide their criminal agenda," the religious leader said.
Rais Kavazović stressed that numerous Muslims and Bosniaks from Montenegro and the region wrote to him on this occasion worried about their future.
He appealed to international institutions to take the challenges Montenegro is facing seriously and to respond to "violations of the basic human rights and freedoms of Bosniaks and Muslims, as well as other minorities," and especially to not ignore "nationalist and inflammatory rhetoric that threatens to incite new crimes" in the region.
"We call on the state of Montenegro to provide safety to its citizens of Muslim faith, Bosniaks and everyone else. We expect the Serbian Orthodox Church to distance itself from the Islamophobic speeches of those who officially act on its behalf and claim to speak from the position of the Church.
They have a special responsibility for everything that is happening in Montenegro these days because they themselves have chosen to be the bearers of these processes.
Today, when innocent blood is shed again in Pljevlja, they cannot act as if it does not concern them and that they have nothing to do with it. As people of faith, the least they can do is condemn such actions and stand up in protection of their neighbors," said Rais-l-ulama Kavazović in his public address.