Eid message of Rais-l-ulama Husein effendi Kavazović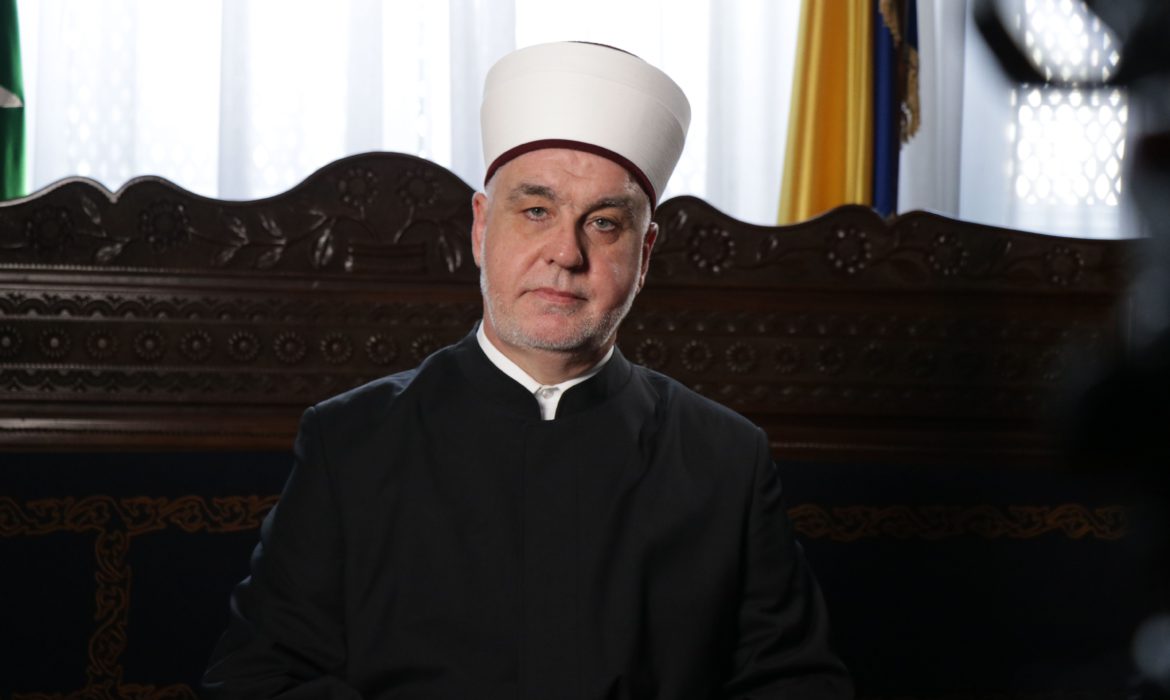 SARAJEVO, July 30 (FENA) – Raisu-l-ulama of the Islamic Community in Bosnia and Herzegovina Hussein effendi Kavazović extended a message today on the occasion of the upcoming Eid al-Adha also known as Eid Qurban.
"We will remember these days of the Hajj by the fact that for the first time in many decades our Hajjis were not able to perform the Hajj pilgrimage and be together with other Muslims from all over the world.
This year's Hajj rites will be performed symbolically in the presence of a small number of faithful, including several Bosniak Muslims," says Rais Kavazović.
He noted that the Eid prayer that will take place tomorrow morning in the mosques across BiH should be performed with all measures of precautions and self-protection.
"Please be zealous in this. Follow the recommendations of the Islamic Community and the competent state authorities. Let us not allow pandemic to disturb our joy," warned Kavazović.
"Dear brothers and sisters, taking part in the Hajj pilgrimage is the culmination of the spiritual path of a believer in the Muslim tradition. That is why I invite all of us to set out on the path of our own spiritual renewal and rebirth in this year of great trials and the year that we will remember for the fact that the paths of pilgrimage were closed.
Let us take the first steps on the path of our own questioning and self-criticism. We should not look for weaknesses in others, but look at our own weaknesses.
Dear members of the Islamic Community and all the believing people, share the joy of Eid with your neighbors, the spiritual descendants of prophet Abraham and with all the people. With dignity, as befits Muslims, mark this great blessed day, do not forget your relatives, friends and neighbors.
With special wishes, I congratulate the feast of Eid to our brothers in Sandžak and the whole of Serbia, Croatia, Slovenia, Kosovo, Montenegro, North Macedonia, and the Bosniak diaspora, and all Muslims throughout the world," concluded Rais Kavazović in his Eid message.