Bosnia Grand Mufti holds Eid coffee with country's religious leaders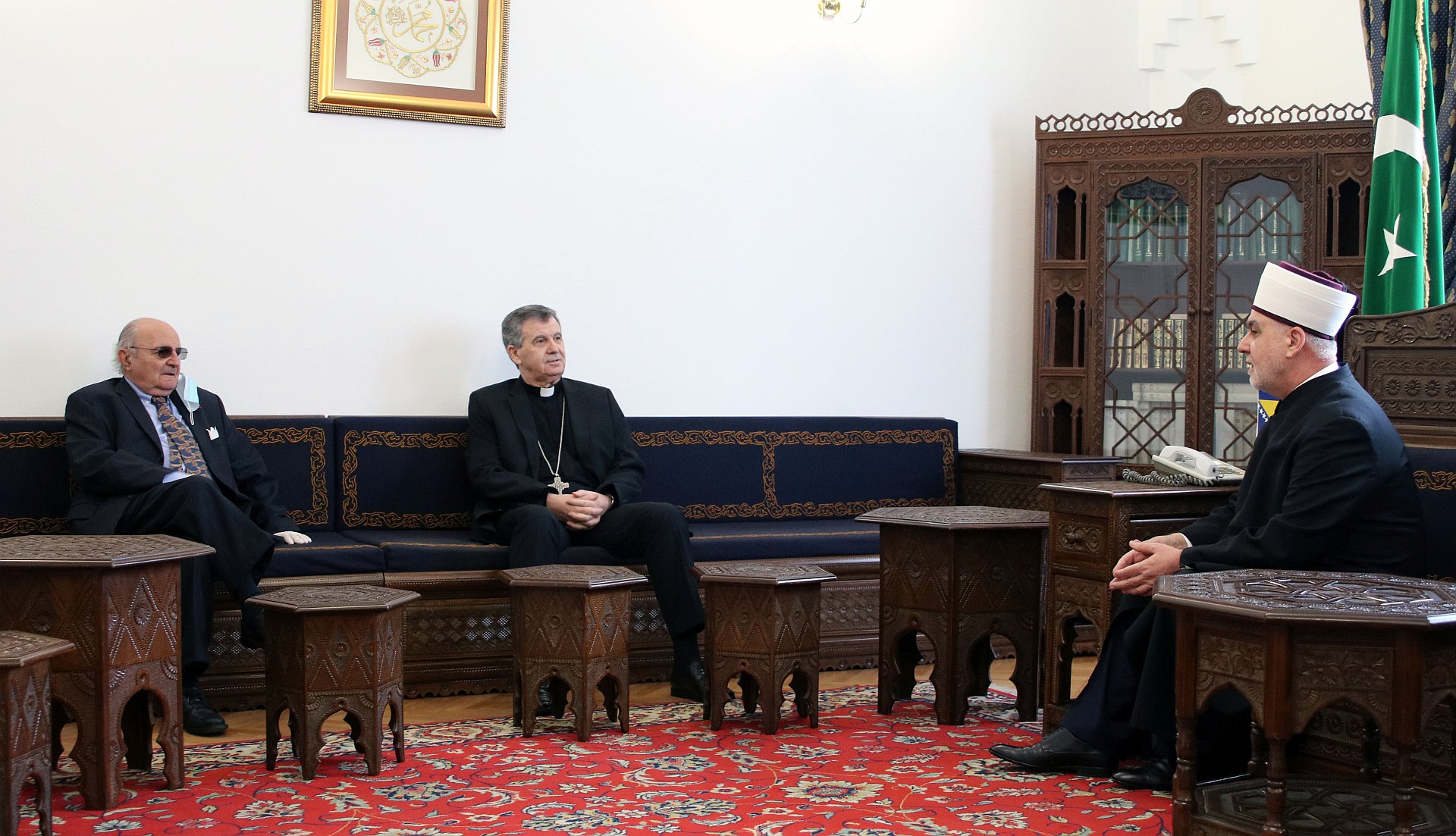 Bosnia's Grand Mufti Husein Kavazovic welcomed the country's religious leaders and representatives for a traditional Eid coffee at the seat of the Islamic Community in Sarajevo, on Monday.
The Reis ul Ulema welcomed the head of the Jewish Community Jakob Finci and monsignor Tomo Vuksic on behalf of the Catholic Church who responded to his invitation.
Following the measures against the spread of the Covid-19 pandemic, the Islamic Community decided to organise a small coffee and not to hold a large reception as was the case before the pandemic.
Earlier, the Catholic and Orthodox churches in the country did the same for Easter to avoid large gatherings. The Reis ul Ulema attended both these receptions organized my Cardinal Vinko Puljić and Metropolitan Hrizostom.