Raisu-l-Ulama appeals to political leaders not to take advantage of the crisis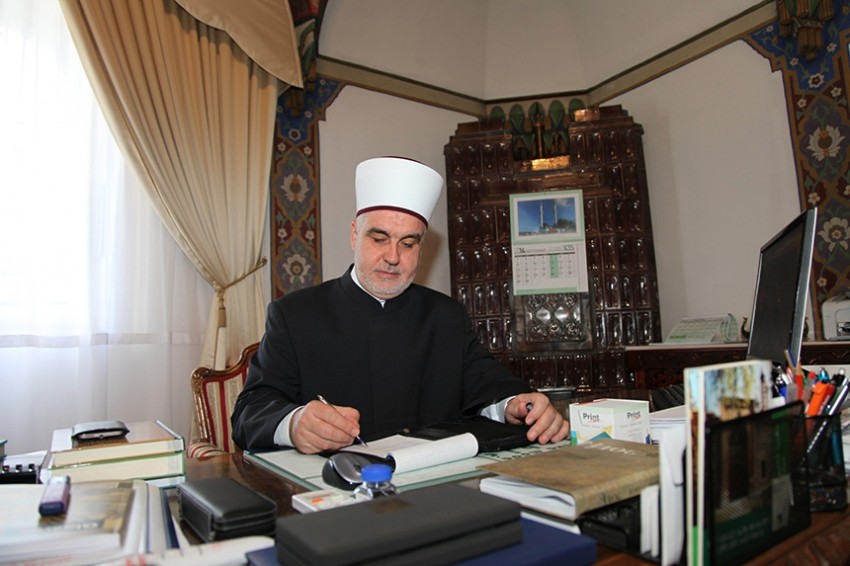 Raisu-l-Ulama of the Islamic Community in Bosnia and Herzegovina Husein ef. Kavazović appealed to political leaders today not to take advantage of the crisis caused by COVID-19. In the appeal, reported by MINA, he says:
As Raisu-l-Ulama and the leader of the largest religious community in Bosnia and Herzegovina, I feel the need to warn the local and world public that the decisions made and some of the measures announced by political representatives of the BH entity Republika Srpska and several cantons in the entity of Federation of Bosnia and Herzegovina have brought fear and unrest to citizens of Bosnia and Herzegovina, including the members of the Islamic Community.
We understand the need of all levels of government to introduce different measures, some of which may be harsh, to protect the citizens from the spread of COVID-19, but we appeal to everyone not to use the state of emergency to create new political realities and not to use the situation in the country, which is difficult as it is, to bring about additional fear and tensions.
We appeal to all political representatives of the government to coordinate the measures they take with state institutions and to rise above playing political games and creating policies of division and segregation. If ever, it is now time for political elites to demonstrate their responsibility and maturity.
Introducing lockdowns along imaginary ethnic lines in Bosnia and Herzegovina and announcing borders and lockdowns which are not based on recommendations of health institutions but on political and ethnic principles is inadmissible. It is unacceptable for the Islamic Community in Bosnia and Herzegovina that its freedom to continue its activities in any part of the country be blocked.
This is a problem no country, let alone entity, canton or municipality, can handle on its own. It is time for everyone to cooperate with each other and show responsibility in order to save lives. COVID-19 is not a threat to Bosniaks, Serbs, Croats or "others" - it is a threat to humankind. We rightfully expect politicians to demonstrate responsibility and stop playing political games at least now, in these difficult moments, when our citizens are eagerly obeying their instructions and sacrificing themselves.
Finally, I appeal to international institutions which have a clear mandate in Bosnia and Herzegovina not to allow irresponsible politicians to take advantage of the fact that the world is immersed in a pandemic and attempt to achieve the political goals that they could not even achieve through war.
I also appeal to everyone in our country and society to keep watch over democratic processes and freedoms. Declaring a state of emergency cannot be used to justify limiting human freedoms or spreading corruption.
Husein ef. Kavazović
Raisu-l-Ulama of the Islamic Community in Bosnia and Herzegovina