Grand Mufti meets US Ambassador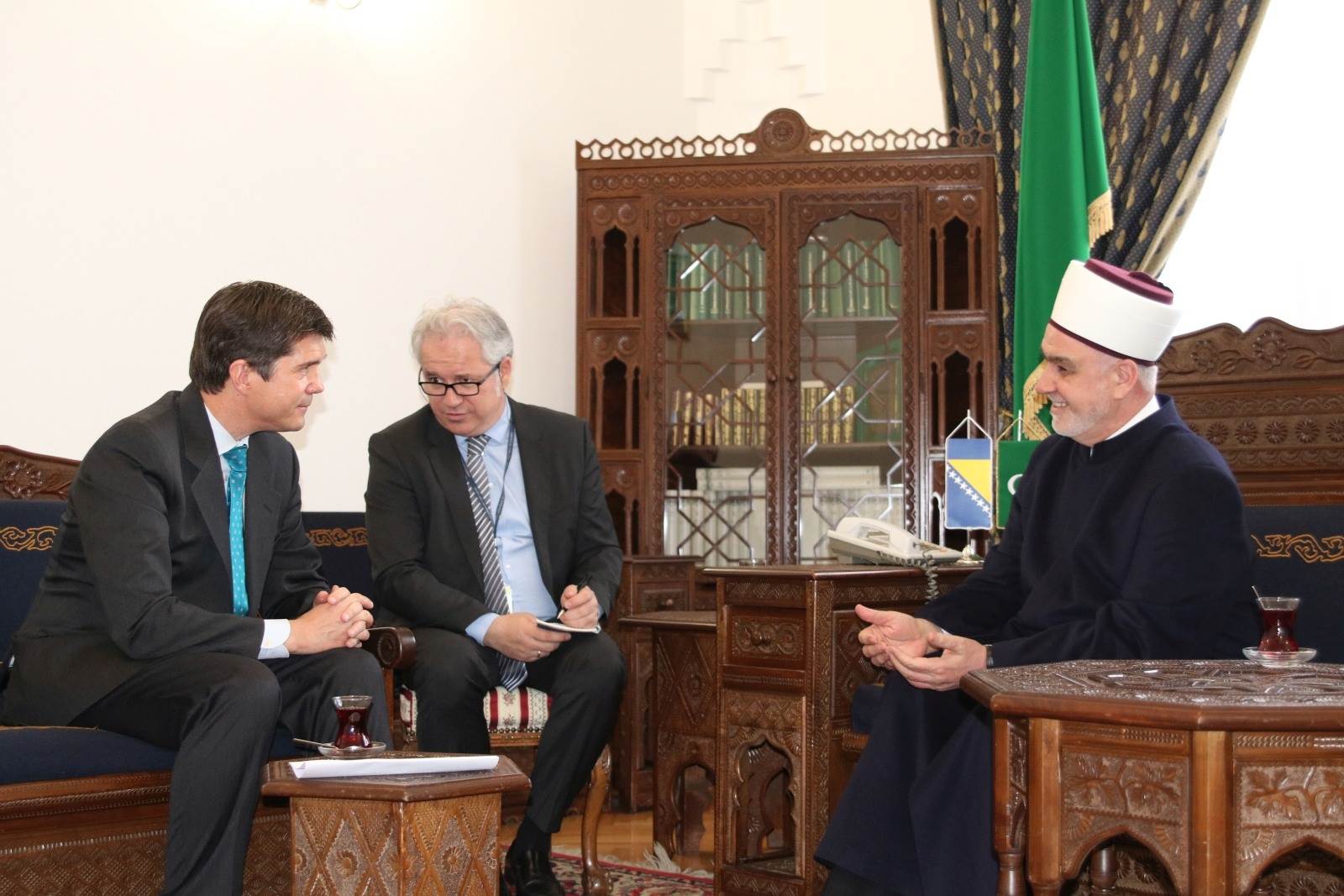 Bosnia's Islamic Community appreciates everything the US did to preserve peace and stability in the country, said Grand Mufti Husein Kavazovic during the meeting with the newly appointed US Ambassador Eric Nelson.
Ambassador Nelson was interested in the ongoing inter-religious dialogue in the country, noting that the US and Bosnia are similar in their efforts to preserve the diversity in societies, as their greatest asset.
The Grand Mufti wished Nelson a warm welcome and successful mandate inviting him to the grand opening of the Aladza mosque in the eastern town of Foca, on May 4.
He also thanked the Ambassador for the funds provided from the US Ambassadors Fund for Cultural Preservation used for the mosque's reconstruction.
Eric Nelson was sworn in on February 12, succeeding the former US Ambassador to Bosnia, Maureen Cormack.