Islamic Community head urges voters to reject populism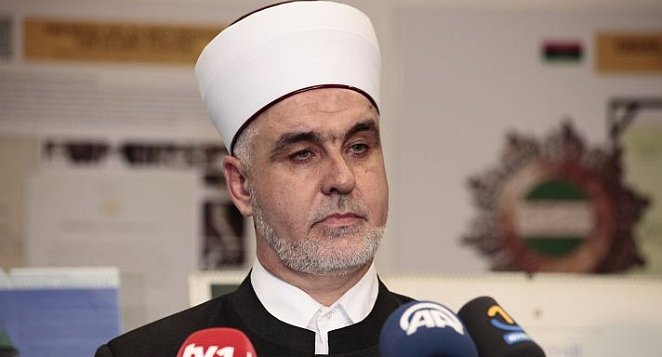 The head of Bosnia's Islamic Community urged citizens to vote in the upcoming October elections and to choose those who really want to change the country for the better, instead of populists.
Populism is "just a step away from radicalism," and radicalism can "bring the entire Balkans back to the 1990's," the Effendi Husein Kavazovic told Voice of America on Wednesday.
Effendi Husein Kavazovic frequently travels to the United States, a country with which the Bosnian Islamic Community has "generally good relations," he said, "above all with the US Embassy in Sarajevo, certain people from the State Department, the White House, and some Congressmen."
Apart from visiting Muslim Bosniaks in the US, these visits also have the goal of improving the relations with US officials who are involved in creating policies for the Balkans.
Last week, Kavazovic was invited to Washington by US State Secretary Mike Pompeo to attend a conference where the state of religious freedoms in the world was discussed. The conference was also attended by many top US officials, including Vice President Mike Pence.
One of these key officials Kavazovic is meeting with is Senator Roger Wicker, a Republican from Mississippi, the head of the Helsinki Committee in Congress tasked with drafting US policies regarding the operations of the Organisation for Security and Cooperation in Europe (OSCE).
The OSCE mission in Bosnia states its goal is "to promote stability and reconciliation while assisting Bosnia and Herzegovina on its path to regional political, economic and social integration."
Wicker, a close ally of US President Donald Trump when measured by his voting in Congress, criticised Bosnia's politicians in an interview with Voice of America.
The country's potential will never be reached, "unless, frankly, the people of this small country, decide that they want and demand better leadership," he said. "They are not well served."
Kavazovic agreed with the Senator's assessment that Bosnia's political leaders mostly do not want reforms so that a country with strong rule of law can be established.
Instead of rule of law,"we have a feudal country with despots who rule the people," Kavazovic said. "Citizens do not exist at all."
He added that the Islamic Community is advocating for a citizen's state, one that does not include any kinds of divisions and which guarantees equal rights for all.
"It is not possible to have a strong state if the individual is undermined," he said, warning Bosnians of all faiths about the increasing populism in the election year.
(n1info.com)