Raisu-l-Ulama receives a visit from Professor Ibrahim Kalın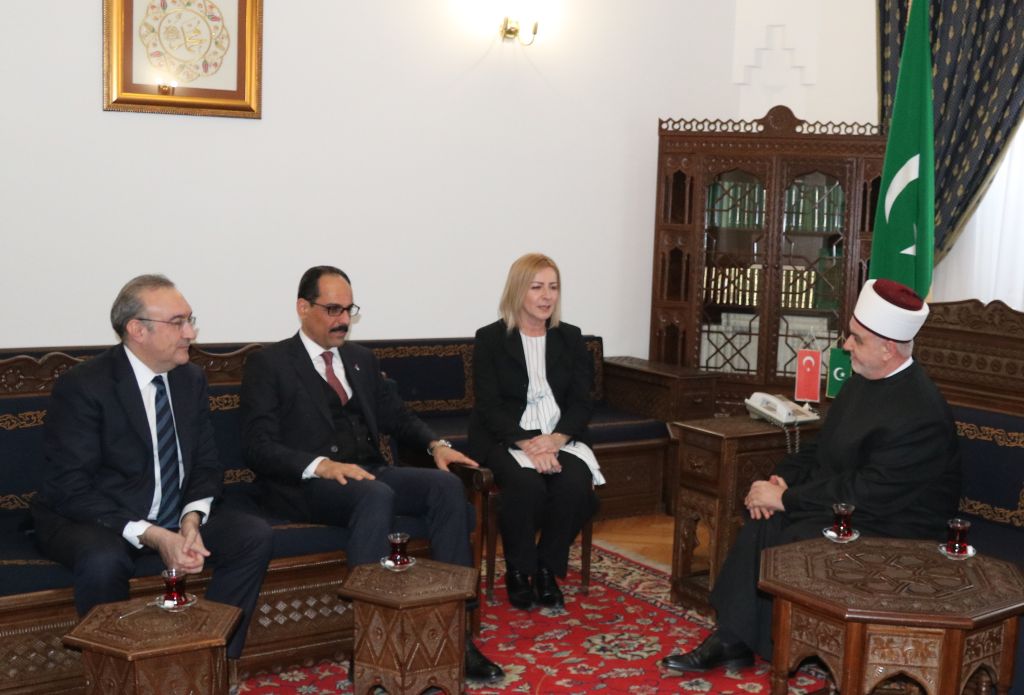 Sarajevo, January 25th 2018 (MINA) - Today, Rasiu-l-ulama (Grand Mufti) of the Islamic Community in Bosnia and Herzegovina, Husein effendi Kavazović, received a visit from Professor Ibrahim Kalın, the spokesperson and adviser to the President of the Republic of Turkey, Recep Tayyip Erdogan.
They discussed current affairs in Bosnia and Herzegovina and Turkey, as well as cooperation between the religious communities of the two countries. Professor Kalin thanked Raisu-l-Ulama and the Islamic Community in B&H for their support in providing for Syrian refugees in Turkey. Rais Kavazović spoke of the significance of Turkish support for Bosnia and Herzegovina, and the Islamic Community in particular, as their key partner in numerous projects. At the end of the meeting, both parties expressed their willingness and desire to further this cooperation in all aspects of work of the Islamic Community.